Awards and Recognition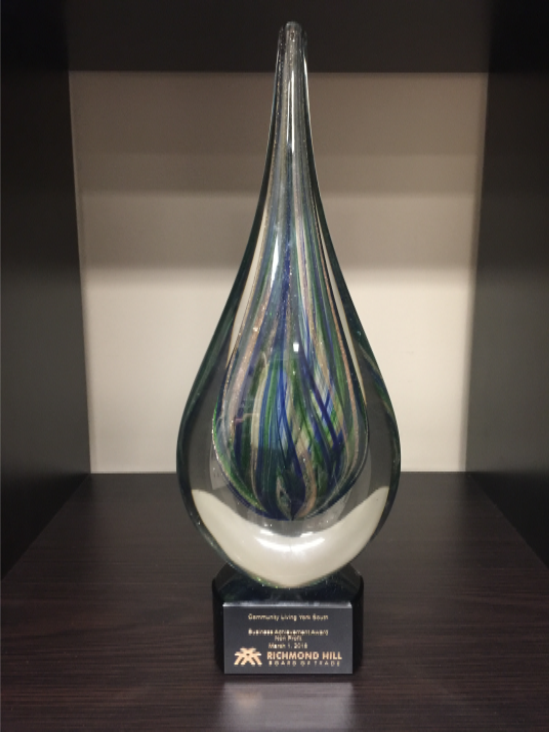 On March 1st, 2018 Community Living York South received the Richmond Hill Board of Trade Non Profit Business Achievement Award.This award recognizes a registered non- profit/charitable organization which has shown exceptional community service and leadership in areas that include: innovative services, sustainable business model, promoting volunteerism, positive contribution to society, and social and community advancements. Being the recipient of this award is a reflection of the caring commitment, dedication, talent, skills, and exceptional efforts of the entire organization!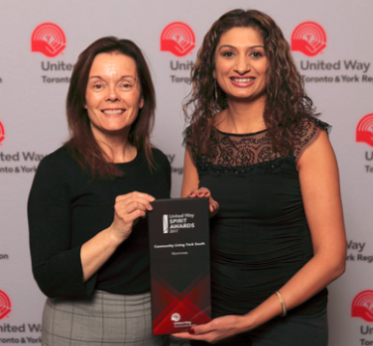 Sandra and Ritu proudly accepted the nomination for the  United Way Spirit Award 2017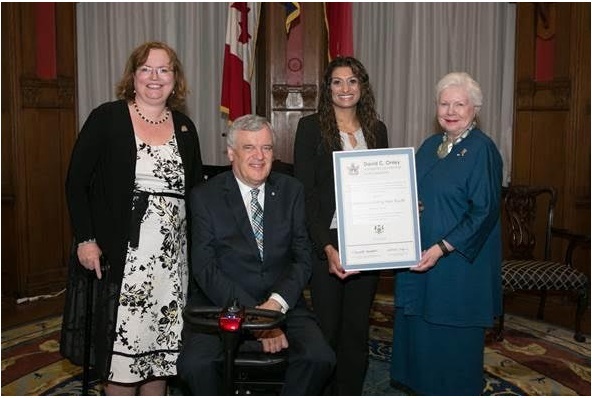 Community Living York South has received the David C. Onley award for Leadership in Accessibility! Ritu Singarayer, Director of Community Development, had the honour of accepting this award on behalf of CLYS from the Honourable Elizabeth Downdeswell, the Lieutenant Governor of Ontario, Honourable Tracy MacCharles, Minister Responsible for Accessibility and the Honourable David C. Onley himself.  Congratulations to CLYS for being Champions! the City of Markham. Iris has been practicing law since 2002. Iris's areas of practice include will, trust, estate planning and corporate/commercial law. Assisting parents having children with special needs is an important part of Iris' practice.