Day Supports 
Funded by the Ministry of Children, Community and Social Services
Community Living York South offers day support options. Our day support teams: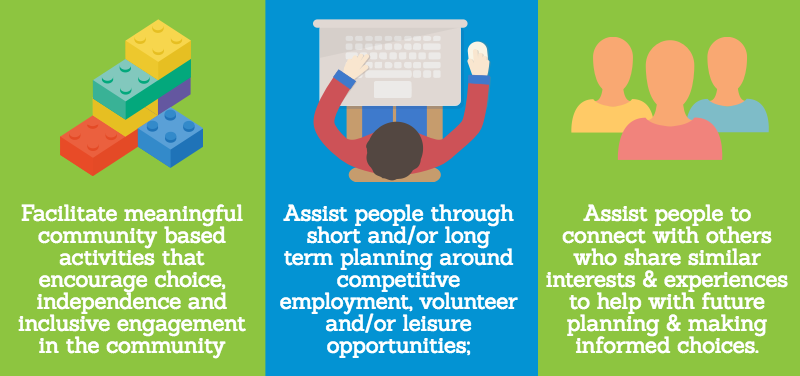 Community Options
Our Community Options program assists adults living in the communities of southern York Region who are looking for ways to participate in community life through meaningful activities. Community Options can assist in making connections to employment, volunteer placements, and social opportunities through short and/or long-term planning support.
Centre for Belonging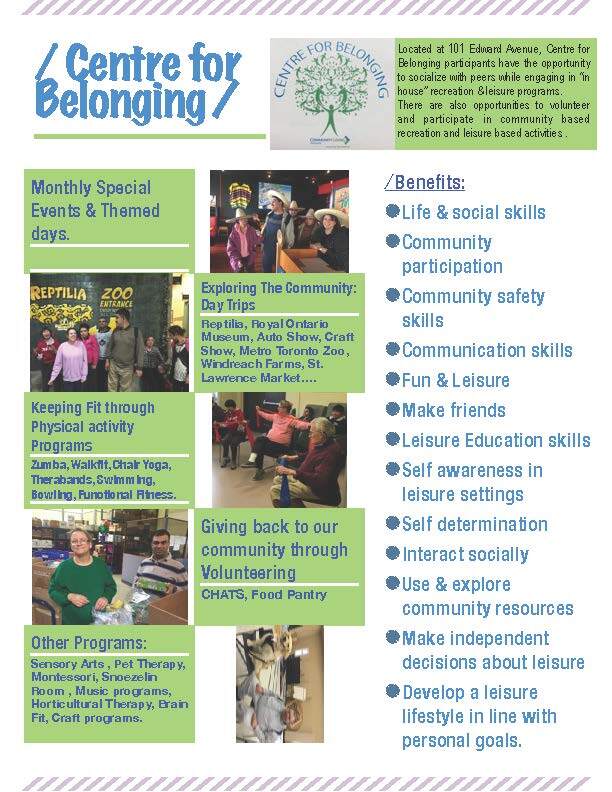 Eligibility:
Admission to these services is managed by Developmental Services Ontario. Please contact DSO at (905) 953-0796 or visit their website by clicking here.